Who We Are
Our Team & Leadership
First Presbyterian Church is led collaboratively by a team of called leaders who work together to ensure we are doing our best to "cultivate hearts for Jesus from the heart of downtown." We believe that all ministry (paid and lay ministry) is a calling that comes from God, who empowers each of us to unique service according to our gifts and personalities. By working together, we maximize the potential of these gifts for Kingdom-building effort!
The Staff are paid individuals with unique gifts who work together to maintain the day-to-day operations of the church. The staff works together on everything from planning events to keeping the building maintained to organizing worship services & classes to all the behind-the-scenes tasks that keep our congregation moving.
The Session is a group of twelve elected lay leaders who represent the church as a spiritual "board of directors." Each of these elders work on a three-year term within a specific ministry team to ensure our mission and vision goals are being met and implemented. All ministry teams report to the Session via the work of these leaders. The Session meets monthly (or more frequently, if needed), and has the ultimate authority on all church decisions.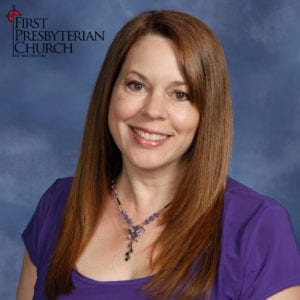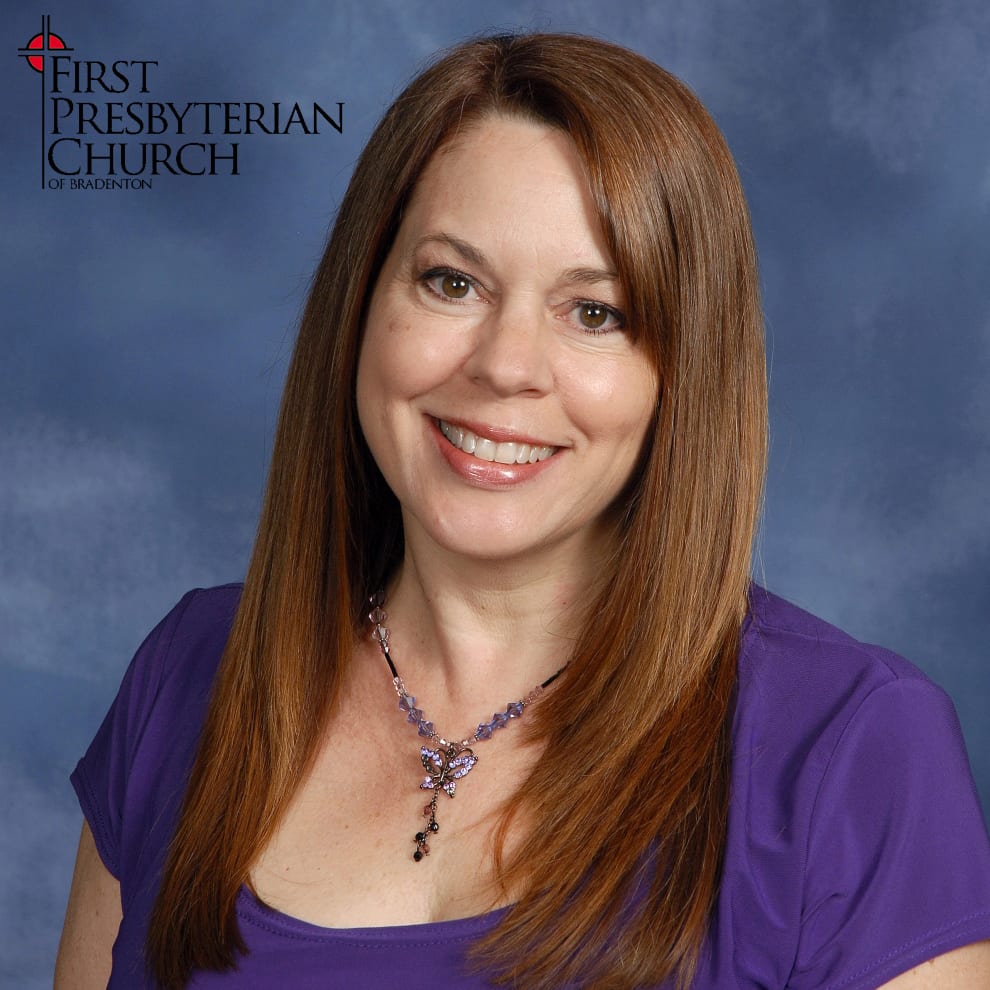 Michelle Noval
Church Operations Director
Michelle has been instrumental in helping the church run smoothly since 2007, as our Administrative Assistant. As of September 2019, Michelle was promoted to Church Operations Director and will continue to run our church smoothly and efficiently.  She was born and raised in Edison, New Jersey, and relocated with her family to Bradenton in 2001. Prior to moving to Florida, Michelle was the Executive Assistant to the Chief Scientific Officer at Johnson & Johnson World HQ, where she worked 13+ years. Michelle has her AAS degree in Secretarial Science, along with additional credits obtained with her Certified Professional Secretaries Certificate. Michelle and her husband, Luie, have two college age children, Alecia and David.  Along with Michelle's many responsibilities, she especially enjoys the graphic design part of her job.  In her free time, Michelle enjoys Zumba, line dancing, entertaining, as well as spending time with family and friends