Who We Are
Our Team & Leadership
First Presbyterian Church is led collaboratively by a team of called leaders who work together to ensure we are doing our best to "cultivate hearts for Jesus from the heart of Downtown." We believe that all ministry (paid and lay ministry) is a calling that comes from God, who empowers each of us to unique service according to our gifts and personalities. By working together, we maximize the potential of these gifts for Kingdom-building effort!
The Staff are paid individuals with unique gifts who work together to maintain the day-to-day operations of the church. The staff works together on everything from planning events to keeping the building maintained to organizing worship services & classes to all the behind-the-scenes tasks that keep our congregation moving.
The Session is a group of twelve elected lay leaders who represent the church as a spiritual "board of directors." Each of these elders work on a three-year term within a specific ministry team to ensure our mission and vision goals are being met and implemented. All ministry teams report to the Session via the work of these leaders. The Session meets monthly (or more frequently, if needed), and has the ultimate authority on all church decisions.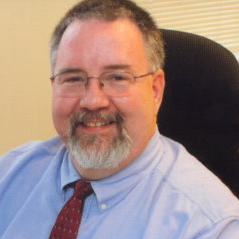 Dwayne Smith
"Doer of many things"
Dwayne spent most of his adult life in Virginia, returning to Bradenton where he had gone to high school to care for his aging father.  He and his wife Nancy have been a part of the First Presbyterian family since 2018.  As an Elder in the PC(USA), Dwayne has served on our Session and recently resigned to take a position on staff helping out in a number of areas.