Cultivating Hearts for Jesus from the Heart of Downtown.
Family
We are thrilled to announce that we now have expanded ministry space for our little ones! We recognize the importance of creating a safe and nurturing environment for children while parents participate in our worship services. That's why we're excited to offer two options for families with young children during our Sunday services.
For our 9AM informal service, we have a full nursery available for infants and toddlers. Our dedicated and trained volunteers provide a caring and engaging atmosphere where children can play, learn, and grow while parents enjoy the service with peace of mind. We want parents to be able to fully immerse themselves in worship without worrying about their little ones.
For our 11AM worship service, we have a "Parent Room" available for parents with infants and young children. The Parent Room is equipped with comfortable seating, toys, and a live audio feed of the service. Parents can watch and listen to the service while caring for their children in a private and quiet space. This room is also available for nursing mothers who desire a more private and peaceful setting.
At our church, we value families and believe in providing a welcoming and inclusive environment for everyone. We understand that parenting can be challenging, and we want to do everything we can to support parents in their spiritual journeys. We hope that our expanded ministry space for little ones will allow families to feel more connected and engaged in our community.
Thank you for entrusting us with the care of your children, and we look forward to seeing you and your little ones soon!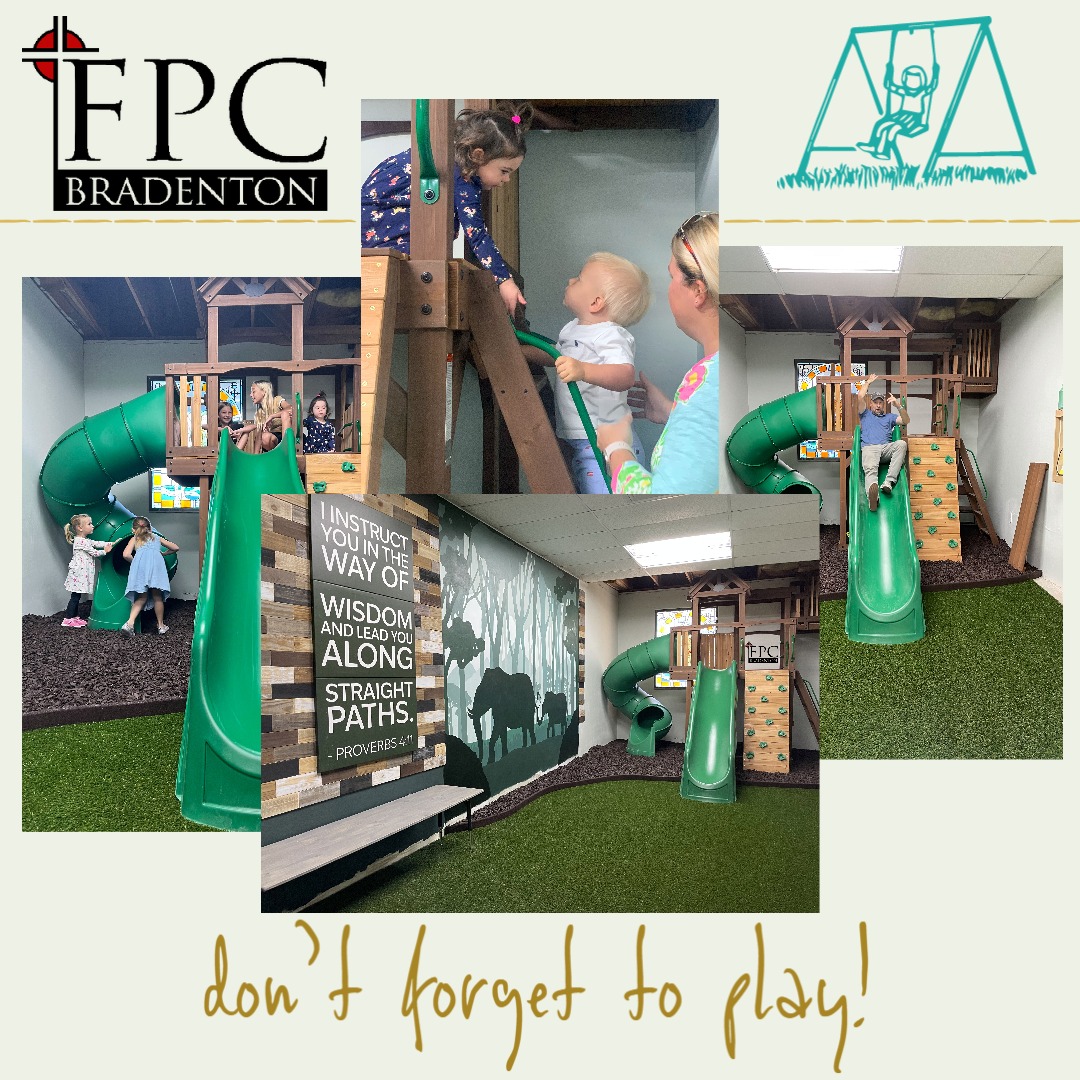 Nursery
We are thrilled to offer an excellent nursery program for infants through Pre-school at FP Kids! We understand that leaving your little ones in someone else's care can be a daunting task, but we want you to know that we take the safety and well-being of your children very seriously.
All of our volunteers are background checked and thoroughly trained to ensure that your child receives the best possible care while they're in our nursery. Our volunteers are passionate about working with children and love to interact with them, whether it's reading stories, playing games, or singing songs.
At FP Kids, we believe that a good children's ministry starts with a clean, safe, and fun environment. That's why our nursery program is designed to provide just that! We strive to maintain a clean and sanitary space where your child can play and explore without any worries.
We also understand that safety is a top priority for parents. That's why we take extra precautions to ensure that our nursery is a safe place for your child. We have strict check-in and check-out procedures, and our volunteers are always present and attentive to the needs of your child.
Finally, we want your child to have fun! Our motto at FP Kids is "Clean, Safe, and FUN!" We believe that learning should be fun, and we want your child to enjoy their time with us. We provide a variety of age-appropriate toys, games, and activities to keep your child engaged and entertained.