Current Series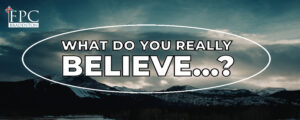 To listen to the wonderful sermons given at First Presbyterian Church,  please click on the button below.
Get Involved
There are so many ways to get involved, please click on the link below to learn more.
Classes and Study Groups
Please click on the button below for a full list of classes and study groups.  If you are new and would like a personal introduction, please Contact Us
Service Times
Worship
9:00 am – Informal Worship (Fellowship Hall)
11:00 am – Traditional Service (Sanctuary)
1402 Manatee Ave. West
Bradenton, FL   34205
Our Mission & Vision
First Presbyterian Church of Bradenton
We are followers of Jesus Christ living in community in downtown Bradenton. Throughout our 125 plus year history we have continued to know Christ as Lord and Savior, grow in knowledge and faith and live our lives, empowered by the Holy Spirit, in joyful response to God's unmerited love for us.
People often first visit us because of the visibility of our beautiful Spanish Mission style building on the corner of Manatee Avenue and 15th Street, but they come back because of our welcoming congregation, strong music program, powerful worship and the presence of the Holy Spirit.
A short welcome message from our Pastor
Get Involved
Join Us At Any Event!
SErvices
We Gather Every Sunday at 9:00am and 11:00am
Plan Your Visit
Please click below to plan your visit and contact us.
Our Location
1402 Manatee Ave. West
Bradenton, FL   34205
Sunday School
Our Sunday morning Discipleship time is designed to bring families together for worship, Bible lesson, and small groups.  We are currently using THE GOSPEL PROJECT for our morning lessons.   Parents, children, and teens meet together for a short Bible lesson and discussion. Following the large group time, children and parents break off into age-appropriate small groups.
We meet at 10:00 am every Sunday morning upstairs in the children's ministry area.
Church Blog
The Latest News & Events